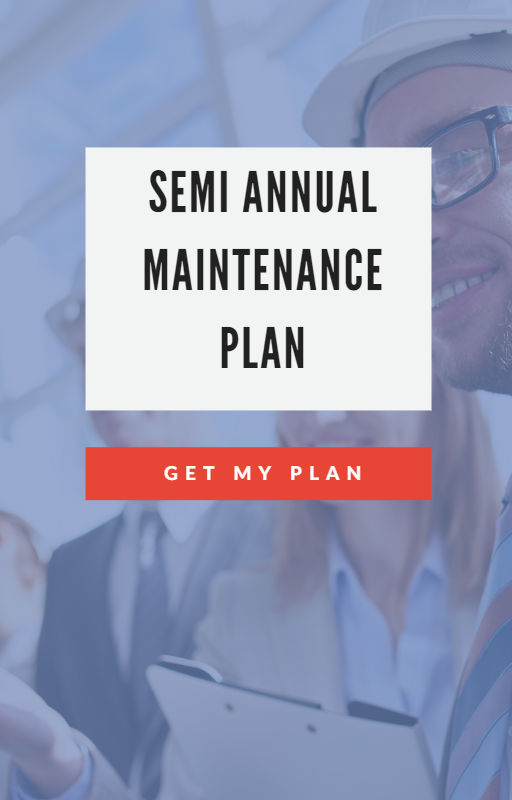 SEMI ANNUAL MAINTENANCE PLAN
Download your Maintenance Plan Example Scope Here
This is a sample scope of what a SEMI-ANNUAL preventative maintenance visit would entail.
In addition to SEMI-ANNUAL visit specific items, the visit also includes everything that a quarterly and monthly visit entails. These scopes combined with the annual scopes comprise the comprehensive annual preventative maintenance plan.
Download the Semi-Annual Preventative Maintenance Scope here.